Arctic grayling in Alaska are notorious for being opportunistic eaters. Almost anything that resembles an insect will be promptly gobbled up by the gauntlet of hungry mouths. It is easy to spend an entire day matching the hatch and catching copious amounts of fish. But after the hatch has been matched, it almost seems unfair.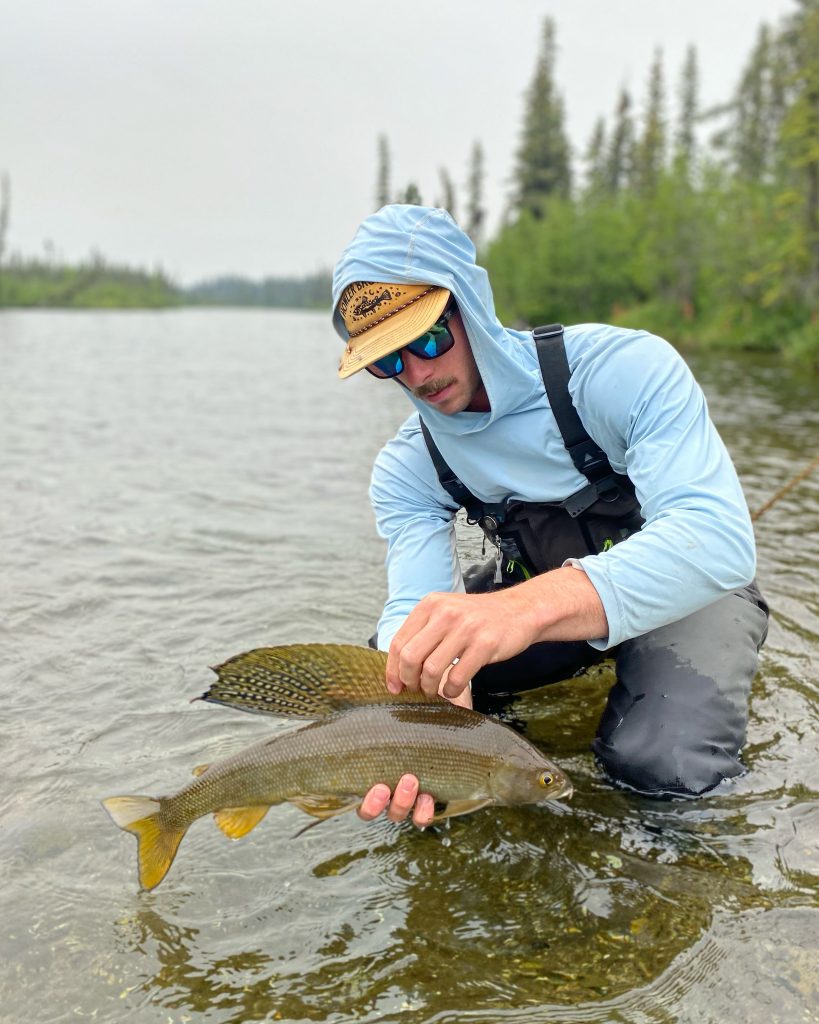 I have heard grayling called the panfish of Alaska as their abundance is unmatched. Often, they are fished hard without remorse and receive very little respect. The "combat fishing" ideals do not stop at salmon fishing here. Any open water in April is packed with cabin fevered folks eager to pull a fish from open water. Some of the road system rivers boast impressive numbers, but after the crowds disperse from the spring fishing, the banks are littered with the corpses of mishandled fish that never made it to their spawning grounds.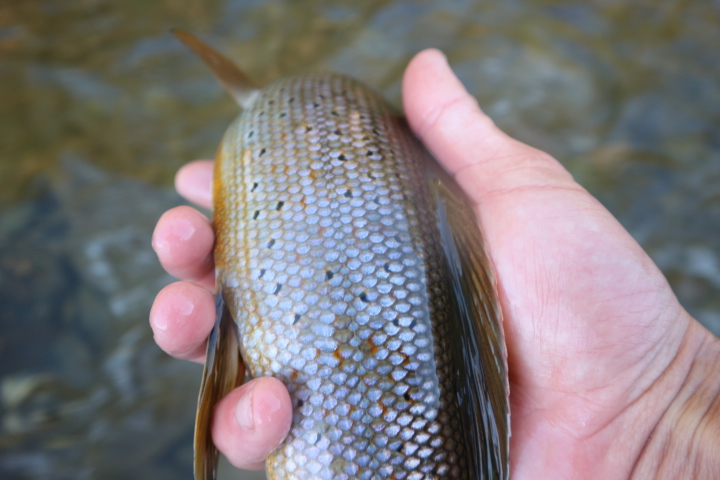 I often take new fly fisherman grayling fishing to practice casting to rising fish. They are often rewarded by their efforts with a few long dorsal salmonids. The vertical takes and aggressive behavior of the grayling are the dry fly purists' dream and exciting to both newcomers and old timers. Sometimes, after a tough fishing trip or two, grayling can provide the confidence boost that I need before returning to chase tougher species. But as some of my favorite grayling rivers have become popular, I have begun to see the damage of overfishing. I have started to catch more and more grayling with missing maxillas, broken jaws, and scarred faces. The larger fish seem to be fewer and farther between. How many is too many?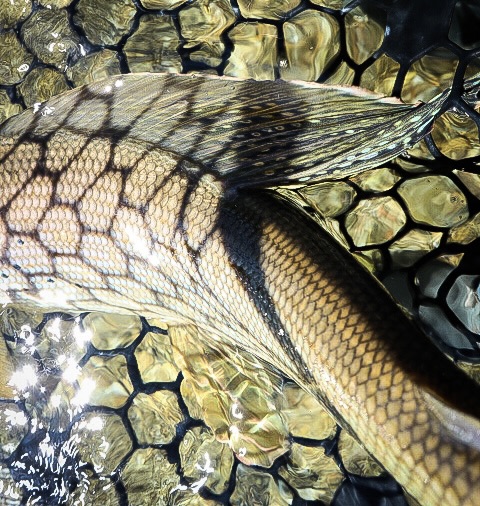 As I continue to develop as an angler, I have taken a healthy liking to two-handed fly rods. A broken five-weight and the drive to keep fishing would lead me down a new path for grayling. Flying around in my truck from a previous weekend's trout adventure was my four-weight trout spey. I had one soft hackle fly which I had found while romping around a small mountain creek in Utah a few years prior. I thought the grayling might not be so keen to take a swung fly, therefore some casting practice would ensue. I would try the swing in an unpressured section of river, one of my favorite spots and just a short hike from the river access. Casting a light skagit head made the fishing methodical – swinging the riffles and dropping my fly into seams produced a dozen or so fish, and before I knew it, the sun was setting and it was time to head home.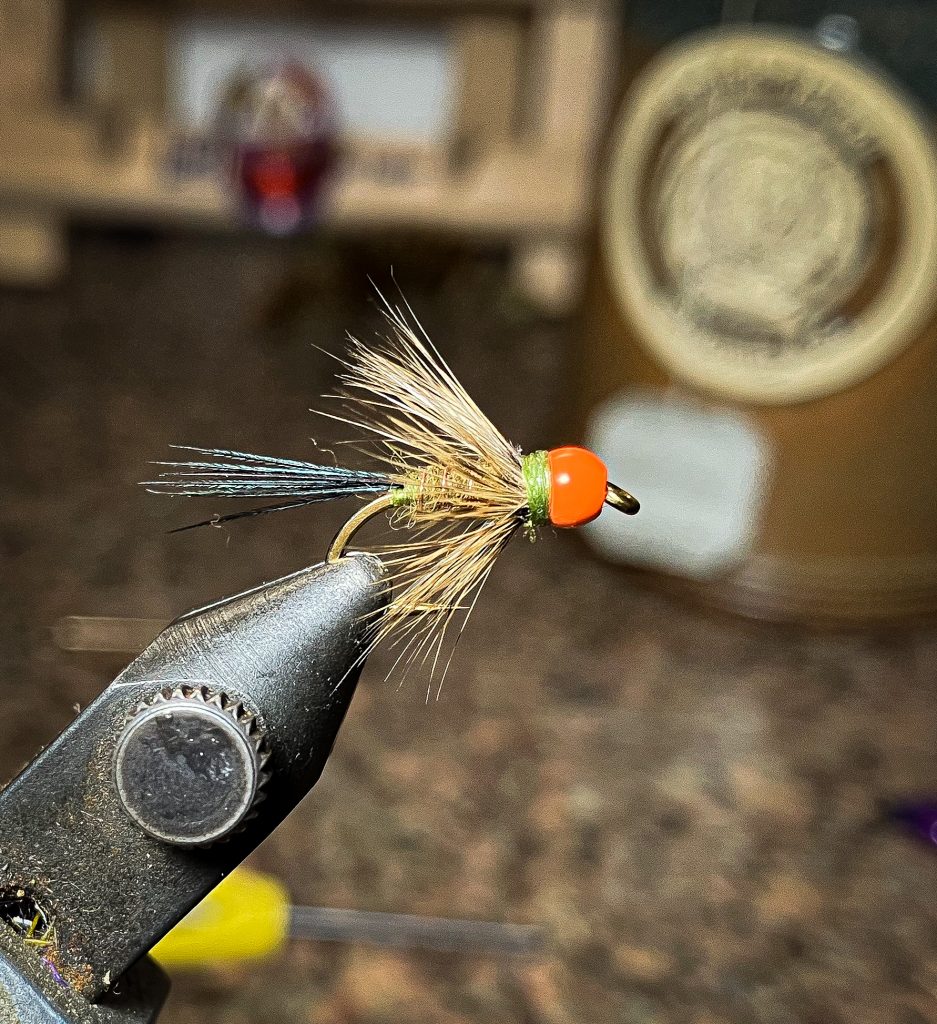 Swinging or skating flies for grayling brought the excitement of targeting larger species right to my back yard. My approach to tying small flies is lackluster to say the least, but it does not take much to make a grayling eat. Out of the thousands of dollars' worth of store-bought tying materials at my desk, feathers from spruce grouse and squirrel fur I had harvested the year prior seemed to be the most fitting flies for the grayling. There was not much of a learning curve – lead the fly, follow the fly, get the fly deep, skate the fly – none of it mattered. The fish ate consistently with no noticeable increase from a change in presentation. For every five or six hooked, one or two would be landed in the swift current. The grayling would puff out their long dorsal fins and angle sideways usually dislodging the hook from their jaw, but sometimes one was hooked well enough to find the net.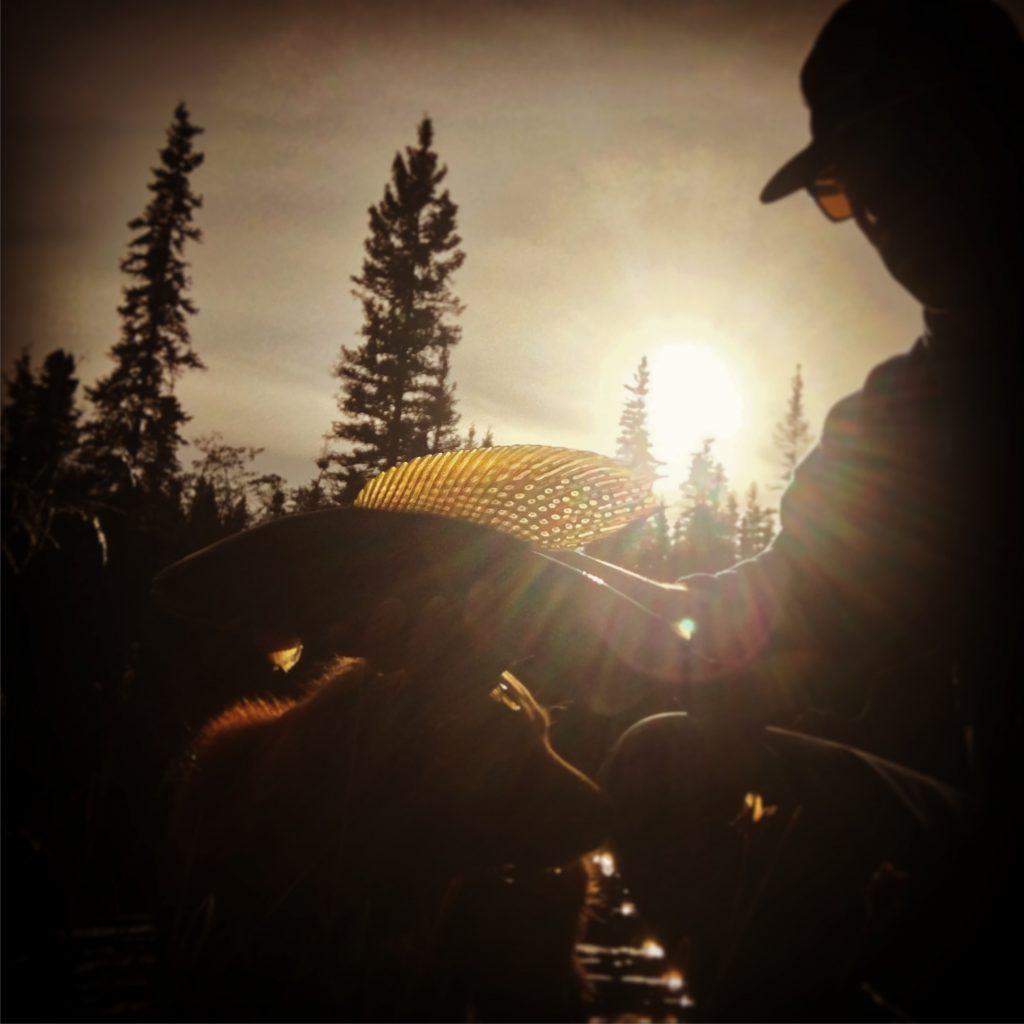 Relearning how to catch a grayling came easy, but with the drastic reduction of fish being caught, I found myself fishing longer and enjoying my time on the water. I was working through runs and holes rather than standing in one spot target practicing. I saw new pieces of water hiking further on some of my favorite rivers under the midnight sun. It was no longer about catching the fish but experimenting with new casts and exploring new water.
Fishing has been an integral part of my life for as long as I can remember and getting stationed in Alaska was a dream come true. Throughout my time here I have learned that the fishing is unlike anywhere else I have cast a line. It is easy to indulge and become gluttonous with fishing. Once you have the right pattern, it seems that you can catch as many fish as you want. Even in my seven years here, I have watched some of my favorite rivers become popularized; the fish get hit so hard that it is almost impossible to find an untouched specimen. In many of the road accessible rivers, the fish are mistreated, mishandled, and mangled to the point that I just feel bad for them. Every fish deserves the utmost respect and fishing new styles and trying new tactics has not only helped me appreciate every single fish I catch, but has ultimately made me a better angler.