Mitch Baker is a budding spey enthusiast, a former human resources bureaucrat with the State of Washington and a part-time school bus driver with a full time need for calming hobbies. He lives south of Olympia with his wife, Susan, who flyfishes infrequently but casts consistently better, and a pint-sized Senegal parrot named Tazzie who has yet to produce any feathers suitable for being affixed to a steelhead hook.
---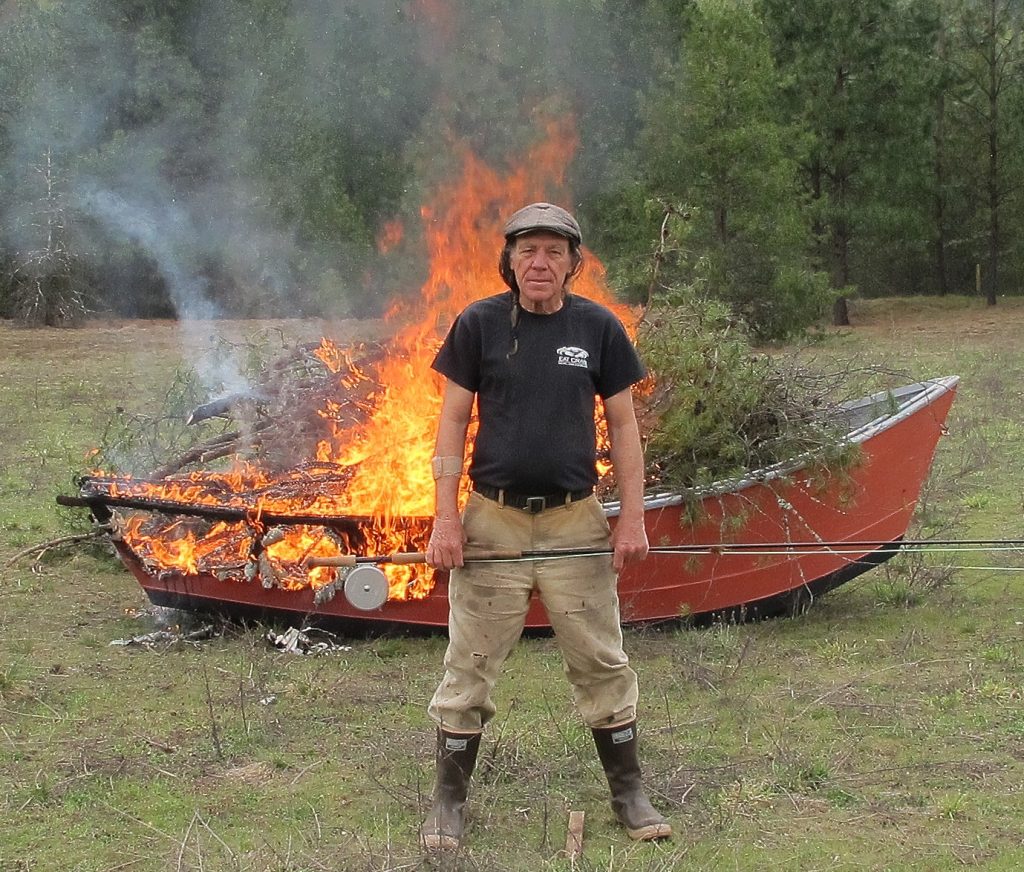 Steven Bird is a lifelong flyfisher living beside the American Reach of the Columbia River in northeast Washington, where he writes, guides and gardens with his best friend, Doris, his live-in caretaker and illustrator, and their two cats, Stinky and Sundown. Steve is the author of Trout Spey & the Art of the Swing, Upper Columbia Flyfisher, the online Soft~Hackle Journal and works as trout spey editor for Swing the Fly.
---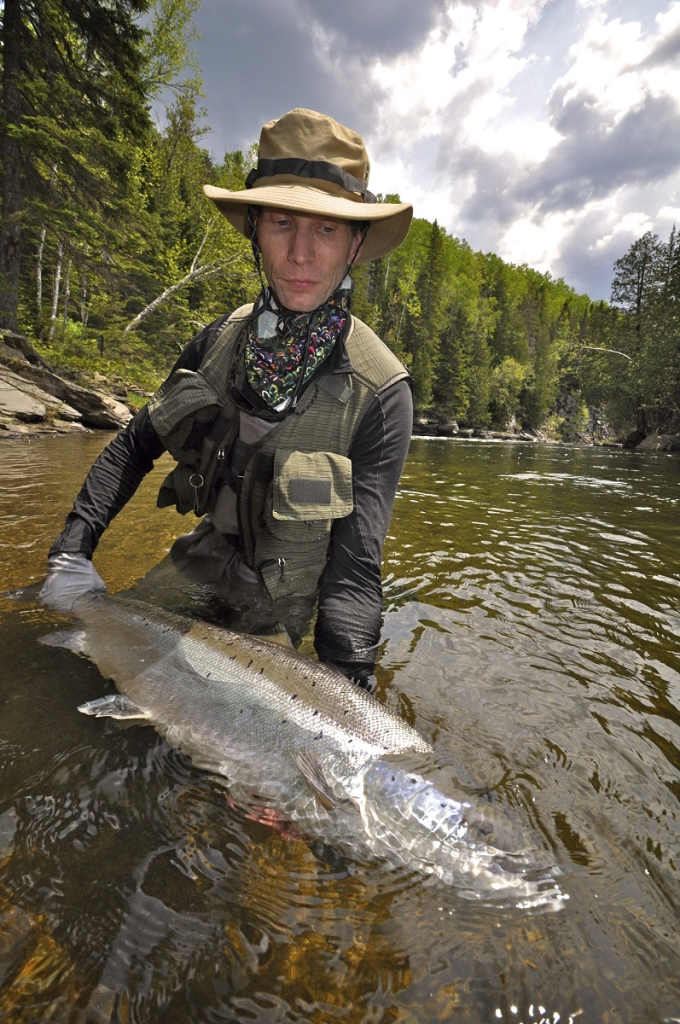 Topher Browne wrote Atlantic Salmon Magic (Wild River Press, 2011) and 100 Best Flies for Atlantic Salmon. He has guided professionally for Atlantic salmon and co-produced the spey-casting DVD Spey to Z. He lives in Maine, where he is currently working on a new book.
---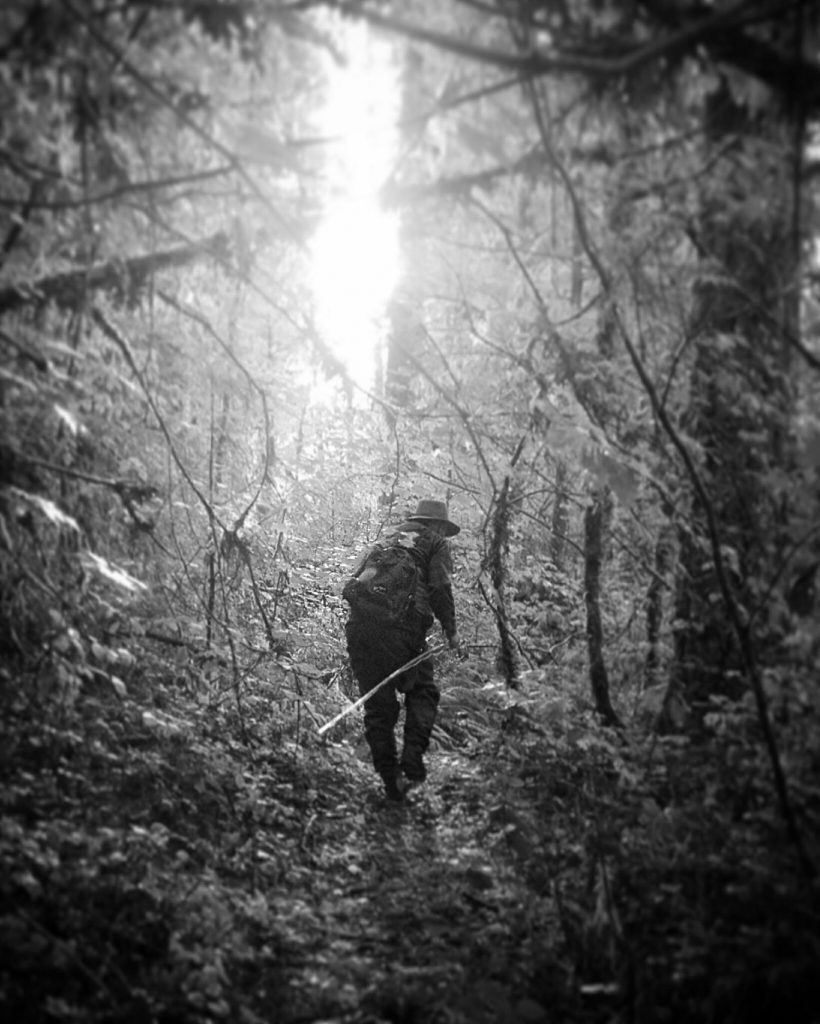 Richard C. Harrington is a painter, printmaker, podcaster, fisher and river rat, living life curiously, in Oregon. His work can be found at www.richardcharrington.com, www.southlimasteelheadsociety.com and www.theriverrambler.com
---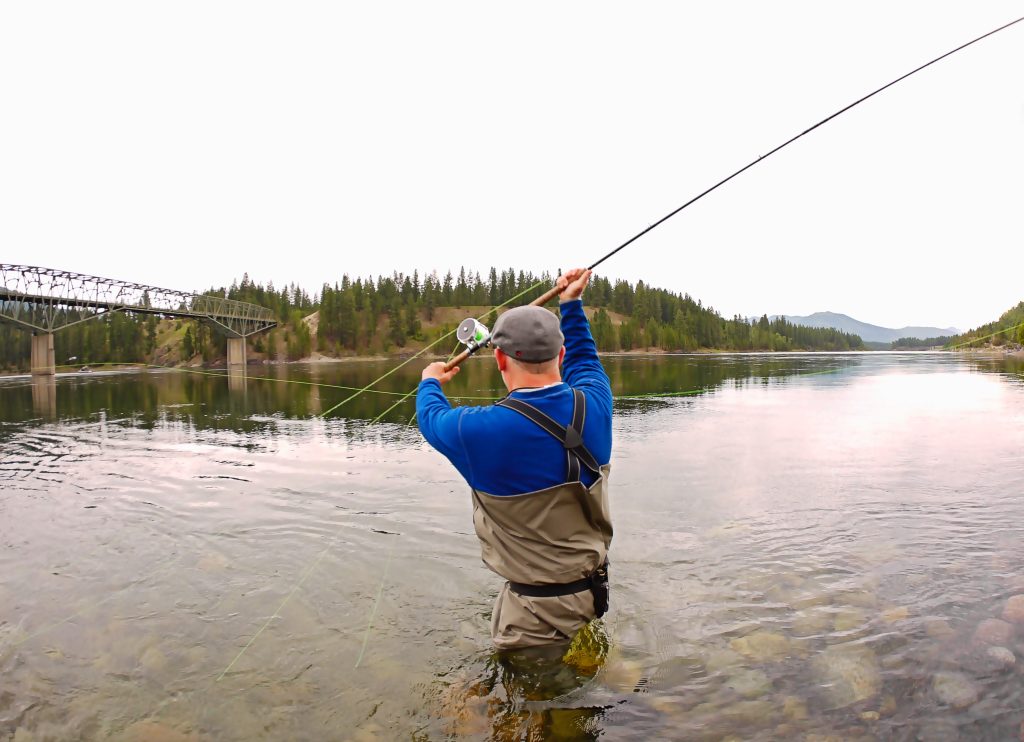 Bruce "Kaptain Kanudia" Kruk is a spey casting instructor and guide on the Upper Columbia River in Trail, British Columbia. He also like bulldogs, motorcycles and Clam Diggers.
---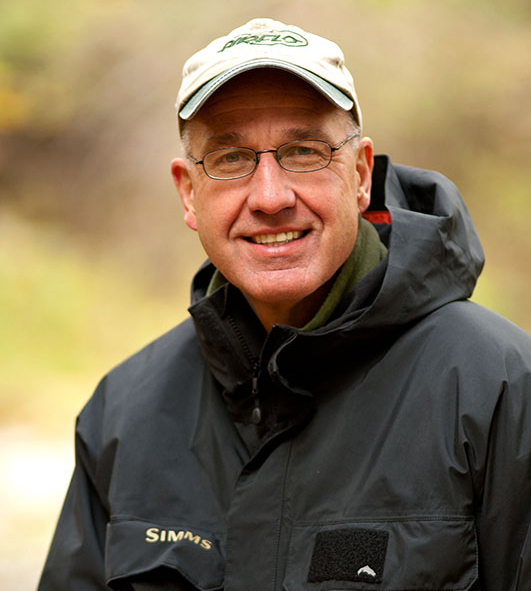 Rick Kustich is a fly-fishing writer, instructor, and guide who began fly-fishing fifty years ago on the lakes and streams of upstate New York. His work has appeared in numerous national and regional publications. Rick is author of Modern Spey Fishing (2023), Hunting Musky with a Fly (2017)and Advanced Fly Fishing for Great Lakes Steelhead (2013) as well as four other titles including the best-selling Fly Fishing for Great Lakes Steelhead co-authored with his brother Jerry. He is featured in the film Spey Daze and is the Great Lakes editor for Swing the Fly Magazine. Rick has also spent time as a fly-shop owner, travel host, and fly-fishing book publisher and lives in Western New York. Find out more on Instagram/Facebook: @rickkustich or at www.rickkustich.com
---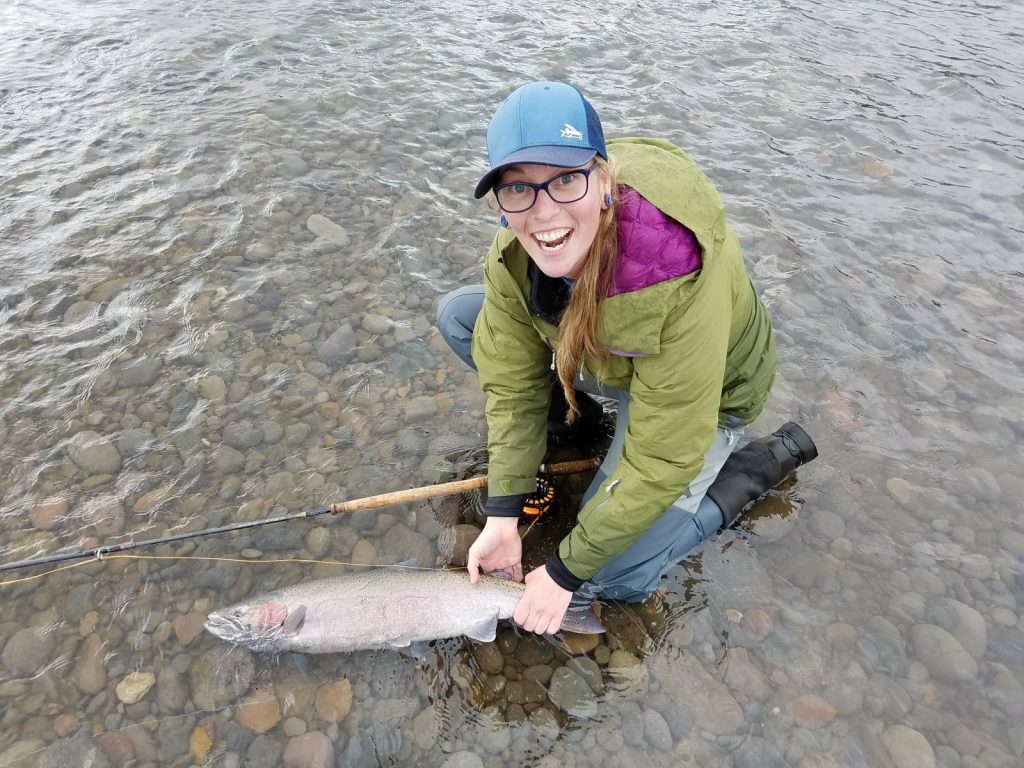 Swing the Fly's West Coast Editor Kait Sampsel is a native Oregonian who loves anything to do with the outdoors; however, fishing and dancing with the river's creatures has completely captivated her, propelling her into stewardship and community inclusiveness.
She is a mother, a wife, a full-time guide, the new West Coast Editor of Swing the Fly Magazine, and co-owner of Humble Heron Fly Fishing and Fine Art in Southern Oregon. Her goal is to create innovative, meaningful and long-lasting relationships through the connection driven by wild rivers and their inhabitants.
---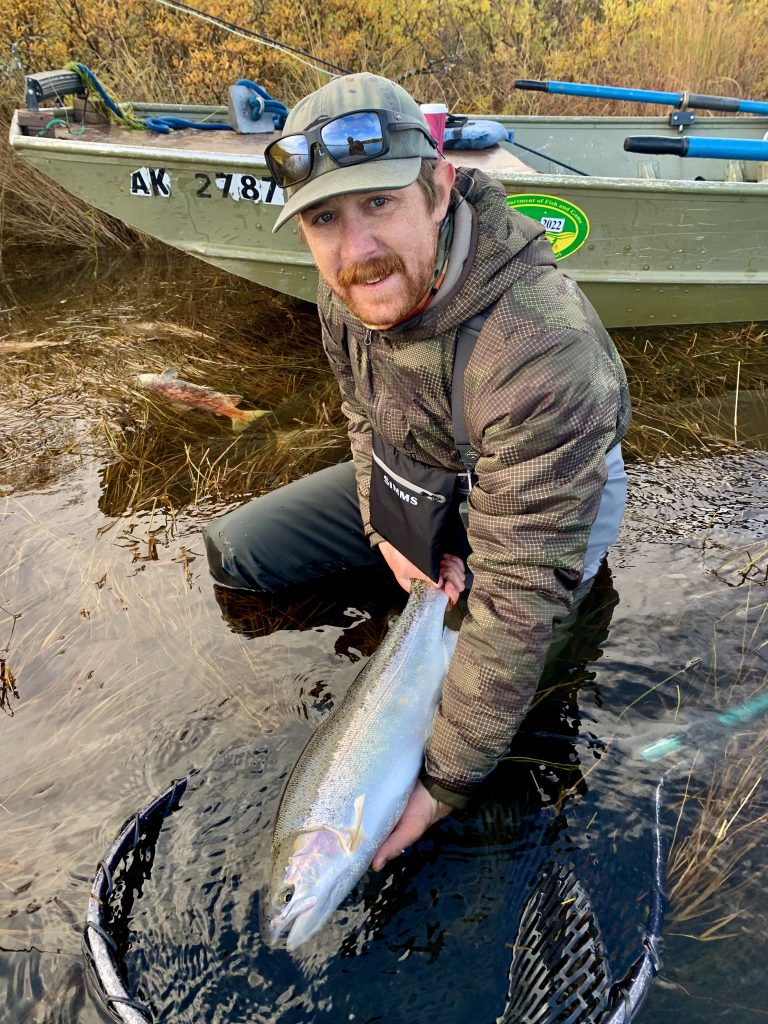 Swing The Fly Conservation Editor Daniel Ritz is a former journalist turned writer, conservationist and native fish advocate based in Boise, where he works full-time advocating for Idaho's fish, wildlife and public lands. A year-round and multi-species swung fly enthusiast, when he's not in a river Ritz can often be found moonlighting at his local ma & pa fly shop or exploring Idaho's high country in the company of his wife and dog.
---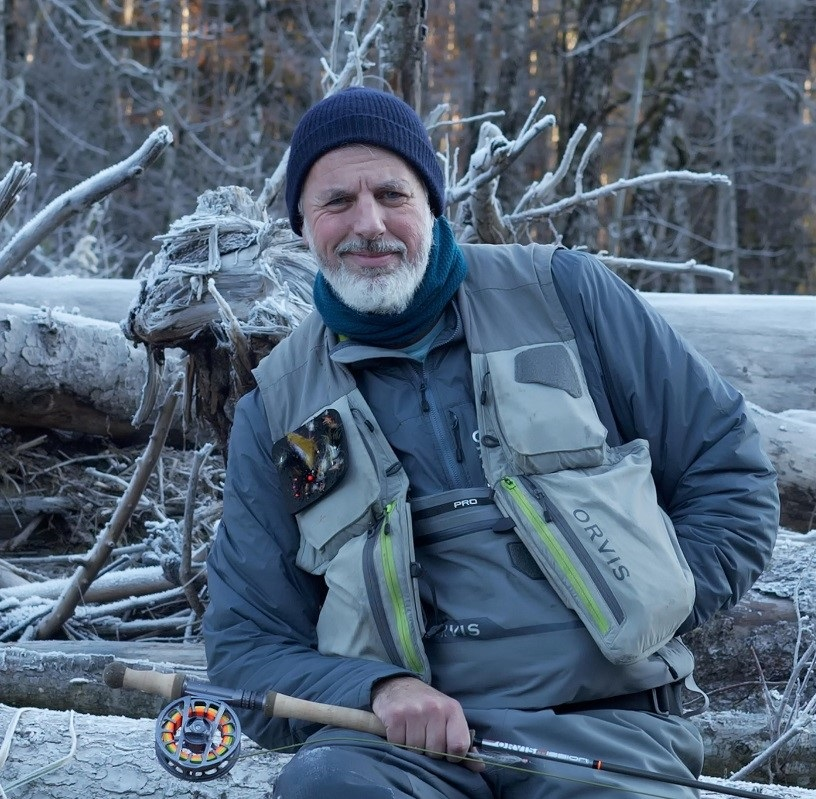 Thomas Woelfle was born in Wolfrathausen, Germany – a small town near Munich, where he now lives with his family, just 10 minutes away from the River Isar, his home river to fish and swing for trout. As managing director of a modern, high-tech dental lab, fishing and taking pictures is his holy ground and way out – a fine and good compensation to this stressful job. Thomas likes the art, the approach and philosophy behind the spey community.
---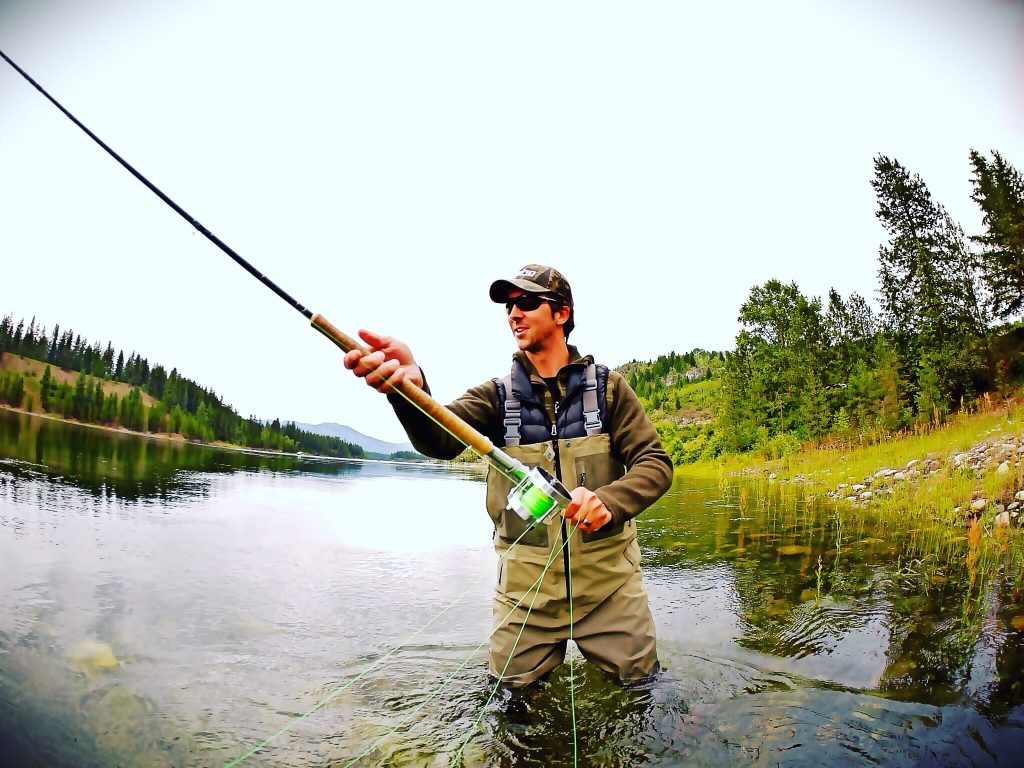 Zack Williams cut his teeth steelheading in the Great Lakes before moving West in pursuit of native steelhead. He spent a decade guiding the waters of Washington and Idaho and founded Swing the Fly in 2013. He now resides in Missoula, Montana, with his wife and young daughter and chases trout with the two-hander whenever possible.