Patagonia Introduces the Swiftcurrent™ Wading Jacket:
Built with Bureo's NetPlus® material, a 100% recycled nylon made from reclaimed fishing nets, the Swiftcurrent is engineered to work efficiently through nature's most unpredictable changes.
Built with 100% recycled NetPlus® material made from reclaimed fishing nets, the Patagonia Swiftcurrent™ Wading Jacket is designed to work simply and simply work in the most extreme conditions. The Swiftcurrent Jacket organizes essentials, eliminates line snag and won't hamper your casting stroke.
The Swiftcurrent combines easy-to-use features, an efficient, streamlined design and thoughtful details designed to keep water where it's supposed to be—in the river.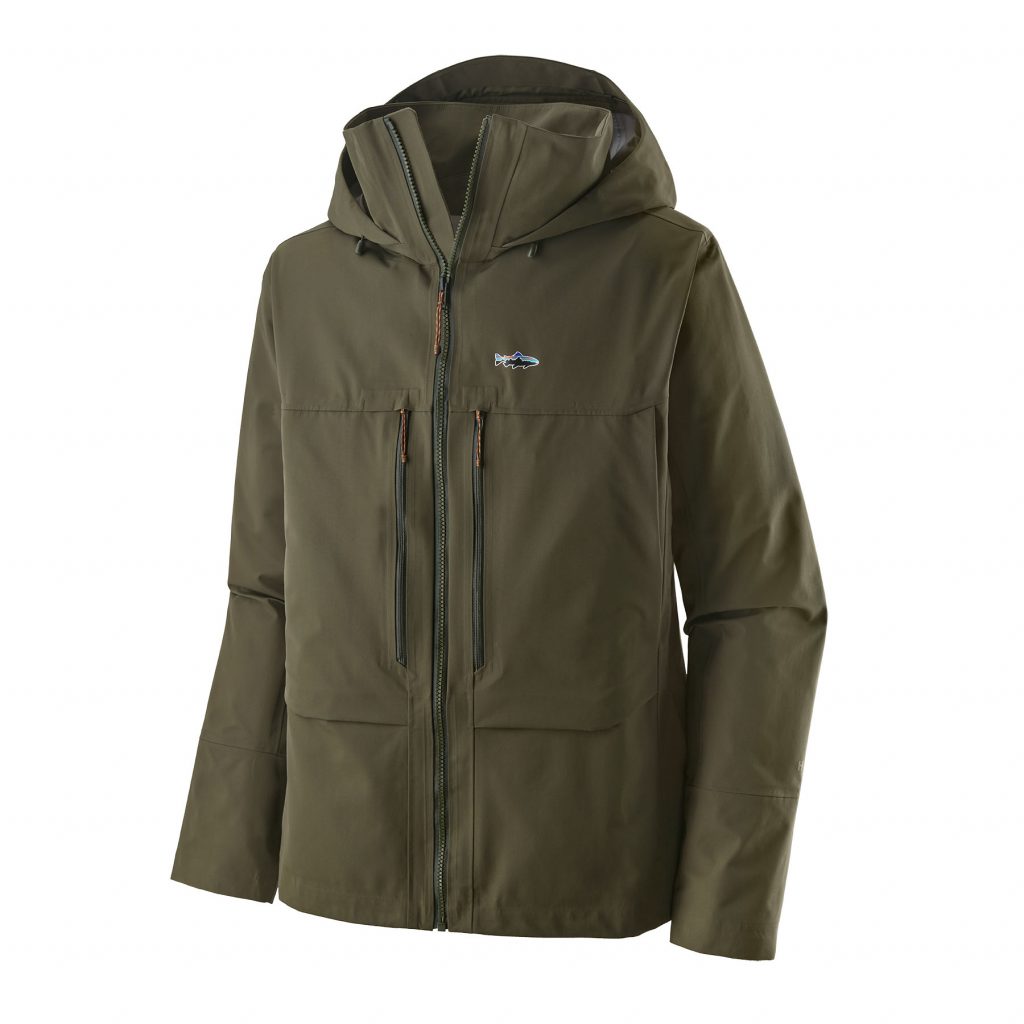 Technical features include:
H2No® Performance Standard shell for waterproof, breathable protection made with Bureo's 100% recycled Net Plus® material.
New quick-adjust integrated hood and neck gaiter channel water away.
Watertight, adjustable internal cuffs keep arms dry when releasing fish.
Low-profile, waterproof chest pockets fit large fly boxes.
Zippered handwarmer pockets positioned for deep wading.
Large interior drop-in pocket and a zippered vertical pocket.
Easy-to-use tool docks and attachment points. 
Streamlined design eliminates line snag.
"When we announced in September that we'd be donating all our profits back to the Earth, it demonstrated the deep commitment this company has always had to wild fish," said Patagonia fly fishing's head of marketing, Matt Millette. "Delivering the Swiftcurrent Wading Jacket underscores that commitment. We're proud of every component of this jacket—from the materials to the features to how it works on the water and, most importantly, how it works for wild fish."
Last year, Patagonia granted more than $1,265,000 to groups protecting wild fish and clean waters. These organizations reconnect our rivers, oppose the wasteful futility of hatcheries and deadbeat dams, and fight the open-net pen salmon farming disaster. Our rivers, oceans and fish were born wild. We vow to keep them that way.