This article originally appeared in the 2019.1 issue of Swing the Fly magazine and is free to view. Enjoy, and if you're not already a member, consider joining to get access to all the member content and the Anthology book.
For me, nothing speaks more of steelhead fishing than a brightly colored, finely ribbed, steelhead Spey fly topped with a graceful set of hackle tip wings—a perfect example of form and function. These captivating patterns take us back to the days of Syd Glasso, whose tying would inspire untold scores of anglers to strive for perfection at the vise in an attempt to present the magnificent steelhead with something worthy.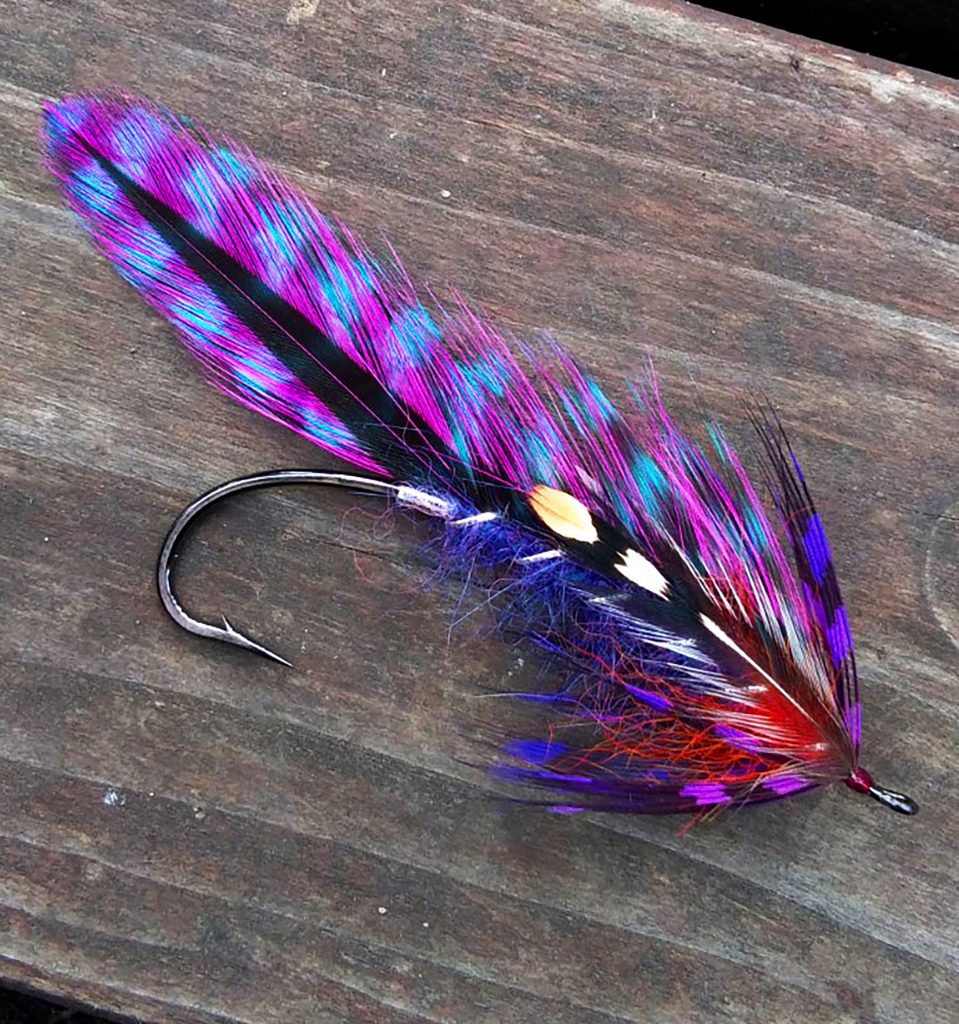 Lowly chicken hackle has been a staple material in the fly tier's stockpile since the earliest days of fly angling. Long used as a body hackle or collar, it was occasionally employed as an underwing on full-dress classic Atlantic salmon flies such as the Gordon or the lovely Black Dog.
In the 1920's, Carrie Stevens of Maine developed trolling patterns known as Rangeley Streamers which were tied for landlocked salmon and large trout. These flies featured robust rooster hackle wings which were often beautifully layered with multiple colors.
Pioneering winter steelhead angler Al Knudson fished large streamers with hackle tip wings on Washington's Skagit River as early as the 1930's. A few decades later when Syd Glasso combined the old Scottish Spey flies with fluorescent-dyed rooster hackles for wings, he struck gold and gave steelheaders an effective blueprint to follow and expand upon to the present day. Walter Johnson tied several of his delicate steelhead Speys with hen neck hackles for wings, giving them a unique appeal.
Hackle tip wings have been used to great success in simple steelhead wet flies as well. Bill McMillan's Winter's Hope has remained a staple fishing fly for many anglers since its introduction in the early 1970s. This iconic pattern sinks quickly and is full of life underwater. It features a tinsel body, a pair of collars, and a two-tone hackle tip wing with a touch of translucent olive calf tail over all.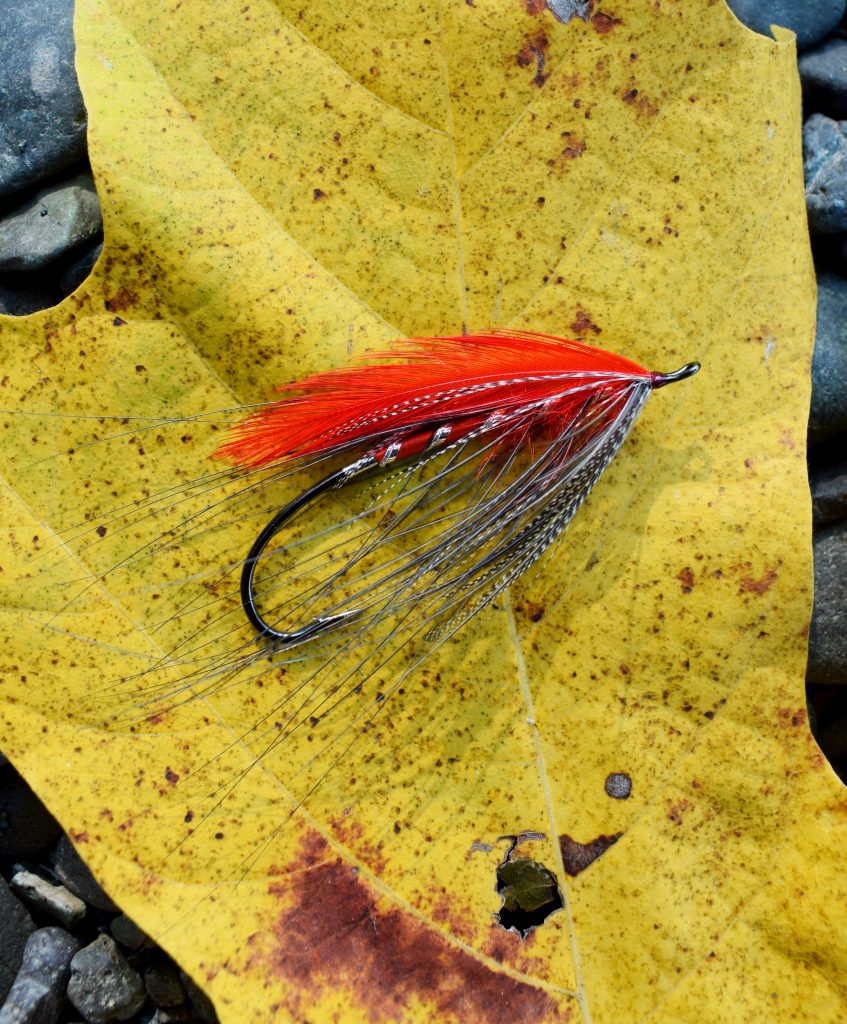 Patterns like the Silver Hilton are tied with hackle tip wings splayed outwards, which flutter in the river's current.
The Matuka style tie is a fast and efficient way to create a pattern with a large silhouette while reducing bulk. The hackle tips play the role of tail and wing and are fastened down by the ribbing, making these patterns as durable as they are handsome.
Though the utilization of hackle tips for wings have their origins elsewhere, we steelheaders have made it our own. Thanks in large part to some very creative and enterprising anglers, the hackle tip wing has become a signature of the steelhead fly.