The Golden Gate Angling and Casting Club (GGACC) is pleased to announce the 21st annual Jimmy Green World Championship of Spey Casting to be held from Friday, April 21st through Sunday, April 23rd, 2023 at the world-renowned casting ponds located in San Francisco's Golden Gate Park (on John F Kennedy Drive across from the buffalo paddock).
Register Here! SoR 2023 Registration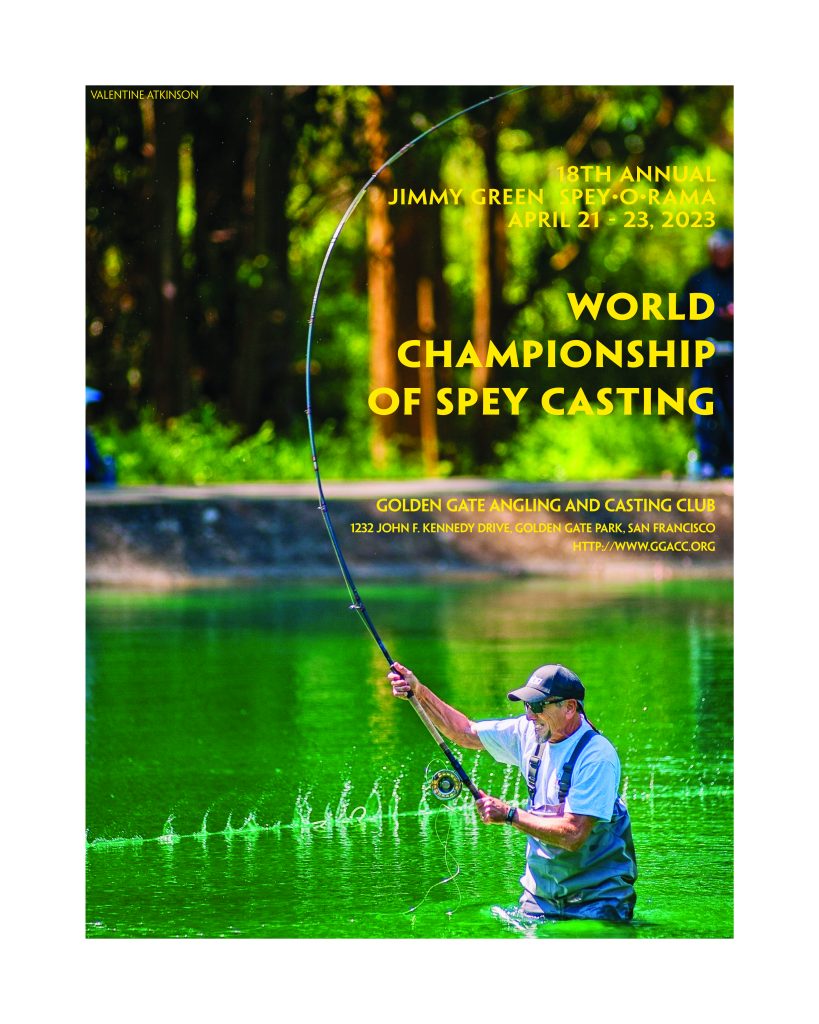 In addition to showcasing product exhibits and casting demonstrations, the best Spey Casters from a variety of countries will again be competing in this (two-handed "Spey rod") distance casting competition.
The GGACC is devoted to introducing everyone to fly casting and angling at their historical club and facility, and promoting numerous casting competitions, including Spey-O-Rama.
This event is open to the public and admittance is free. Breakfasts and lunches are available to the general public and club members in the lodge for a $10 fee on Friday, Saturday, and Sunday. Dinner is available on Saturday for a $30 fee. All meals are complimentary to exhibitors and competitors.
There will be a $140USD registration fee for each competitor in this year's Spey competition. Registration will close on April 15th, 2023. If you wish to compete click here: SoR 2023 Registration
Premium fly-fishing rod and reel manufacturers will have their products available for you to try out at the casting ponds. The world's best casters will practice on Friday in preparation for the Spey Casting Competitions on Saturday and Sunday.