You have a website featuring online flycasting instruction. It also has a great name: Gould Standard Fly Casting. What are your successes and challenges with online flycasting instruction?
Thank you. I thought the name was both witty and on-brand. Often Gould is pronounced as Gold, which led me to Gould Standard Fly Casting. Winning a gold medal this year – at both the World Fly Casting Championship in Norway and the Fly Casting Championships held in San Francisco – reinforced the brand name.
Challenges, in all honesty, there is nothing better than actually learning while doing. However, virtual learning – if structured in a way that keeps the student interested and focused – is a great way to get immediate and analytical feedback.
You have won seven fly casting world events, including the world championships and the USA Fly Casting Championships.  When you instruct the average spey casting learner, what do you consider to be the most important factor in developing a high level of casting performance? 
Commitment to the process. If one understands, performs, and feels the basics, I believe they are capable of finding their own style. Finding your style as a fly caster is no mere achievement. But once you find it, it's yours. My job as an instructor is to not only cheerlead but to discover a means of communication that relays both concept and substance. Patience is needed by all.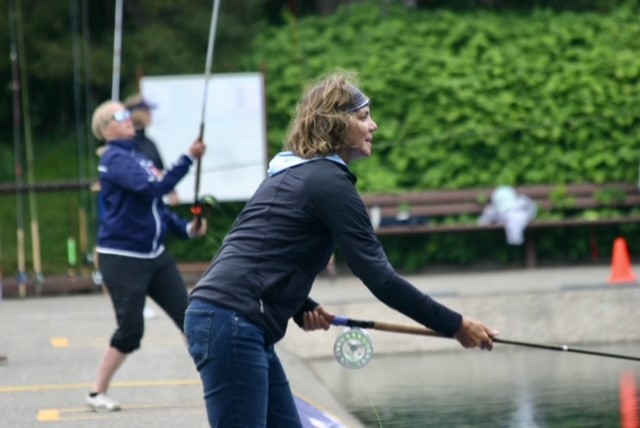 When fishing on your own, which river do you consider to be your "Home River" (or rivers)?
The Missouri River, Montana.
Which river that you have never fished before would you most like to try?
Any river that has Atlantic salmon.
What is your favorite fly?
I've never been able to answer this question. I love most of the flies in my box for different reasons, that's why they are in my box. A type or style of fly, I can answer – it's the soft hackle/wet fly.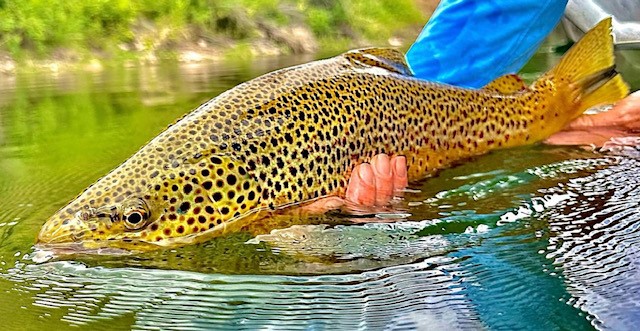 What is your favorite two-hand rod, and what line do you most like to use with it?
You are killing me another question I've never been able to answer easily. Too many choices, micro or traditional. Time of year, location, and rigs really drive my decision as to which one of my 10 favorites I'll use. It's the end of summer, so today, I'll say Epic 4114 trout Spey paired with SA's Spey lite Scandi shooting head. However, in a few days, I head west and will fish my G Loomis 7-weight 13' 4", 7/8 dredger, paired with a cutback, Carron fly line made into a shooting head. Any guess as to fly type?
What is your favorite memory from your times on the water?
Any that includes fishing with my husband and two dogs.
You've had a long list of contributions to steelhead and two-hand casting. Is there one you're particularly proud of?
Other than being female and a two-hand casting instructor, I'm not sure how I've contributed to steelheading. Contributions to steelheading would be like Mike McCune's contribution to coastal, winter fishing. Our contribution would be the adaptation of winter steelheading techniques to trout fishing with micro-spey fly rods. However, I am proud that – occasionally – he will find something new from what I'm doing.
What is it going to take to conserve wild fish?
Wild fish are always going to take a hit as long as there is money to be made either in their habitat, breeding grounds, or meat. So in my land far, far away from reality – it would take separating the resource from the dollar. And more realistically, from what we have seen in Bristol Bay – by not giving up.
What are your plans for the next five years?
Grow as a human, angler, dog mom, friend, and wife.