Icons, a web series from Swing the Fly, looks at the most influential figures in spey casting and swinging flies from North America and beyond in the 21st century. In this installment, Swing The Fly Conservation Field Editor Daniel Ritz visits with Clark Lucas in his converted heated wellhouse tying sanctuary on his property in west-central Idaho.
"Click!" "Sheen!"
With a famously eclectic vocabulary, a contagious full-belly laugh and a cache of body language to match his love of high volume jazz, Clark Lucas is undoubtedly one of the most dynamic characters in the spey fishing and fly tying universe.
During our visit, the retired silviculturist discusses the importance of identifying the priority management objectives, reveals how he got turned on to Spey, Dee and Atlantic salmon flies and discusses his steadfast commitment to crunching the data (ALL of it) to unlock those special moments we all pursue.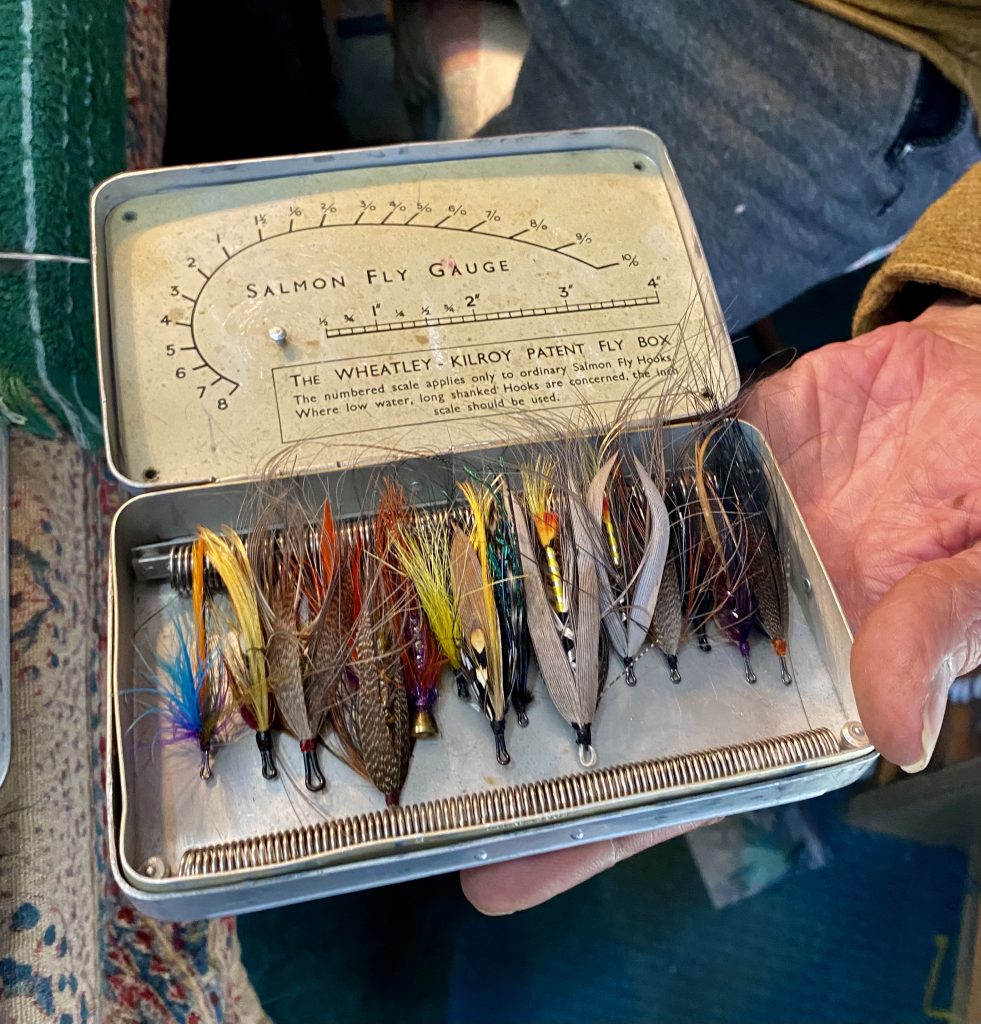 Thanks for visiting, Clark. Let's just start with why? Why all of this? Why fly tying? Why spey casting? Why salmon and steelhead fishing?
It's peace of mind. It's good jazz playing. It's a 15 year old scotch. It's reflecting on your past and having confidence you'll be successful in your objectives in the future.
I've been fly fishing since 1974 while I was working as a Forestry aid for a railroad company up on the St. Joe River in Idaho. But I didn't get serious about it until I moved to Island Park, Idaho, on the Henry's Fork of the Snake River. After living there and working as a forester for 10 years, I moved to the Salmon River country to live and work on the Payette National Forest in 1989.
Dave Hanson first taught me to tie flies in Island Park, and I really got in over my head into steelhead fly tying after meeting champion fly tyer Dr. David Burns. It's his fault I developed an addiction to spey fly tying. He turned me on to the great literature and then later introduced me to John Shewey.
Now, as I tell you all the time, "I've got flies on the mind." When I texted you saying, "My Renzetti's calling,' it's real."
Which river do you consider to be your "Home River" (or rivers) these days?
It's all of 'em. From here to the Snake. The Little, the Main (Salmon) , the Clearwater and the Snake. My first hook-up here was on the Little Salmon here in Idaho. I took a fish with Burns (David Burns) in a tailout in 1992. That was the complete shift. Before that, it was work, I had already surveyed all the streams and creeks in the area and they were all dinks. You see, at that time, I was coming from exploring the Henry's Fork. Learning the effectiveness of the roll cast to reach big fish on the Henry's Fork out of float tubes in the 80's had us building lines, and really, learning the basics of my spey casting.
Which river that you have never fished before would you most like to try?
The North Fork of the Umpqua or John Day River. All the Washington and Oregon rivers with steelhead. There are still portions of the Clearwater and Salmon River I've never fished!
Talk to me about how you decide what rod, rigging and fly to use?
You won't believe what went through my mind when you asked me this question. The rods I've loved, the rods I've broken, the rods I've sold. But the double handle is only as good as the line and the running line they're working with. It's critical. It goes back to Jock Scott and the time of year. Seasonally, where are the fish in the river's profile? How are you going to present your fly? What is your leader? Your knots? And what's the water temperature? Am I using a tip? The other one is, what species? What size hook are you using?
What is your favorite two-hand rod, and what line do you most like to use with it?
I carry two rods. 12'9" and a 14". Both 9-weights by Kerry (Burkheimer.). I don't mess with anything less than a 9-weight. Poppy talked me into a 8-weight once, but, nope. Kerry's background. His ethics. The way he puts a rod together. Pick up any rod. Then pick up one of Kerry's and ask yourself, I mean get real, which one do you want to cast all day? There's a difference. Kerry's rods make you tingle.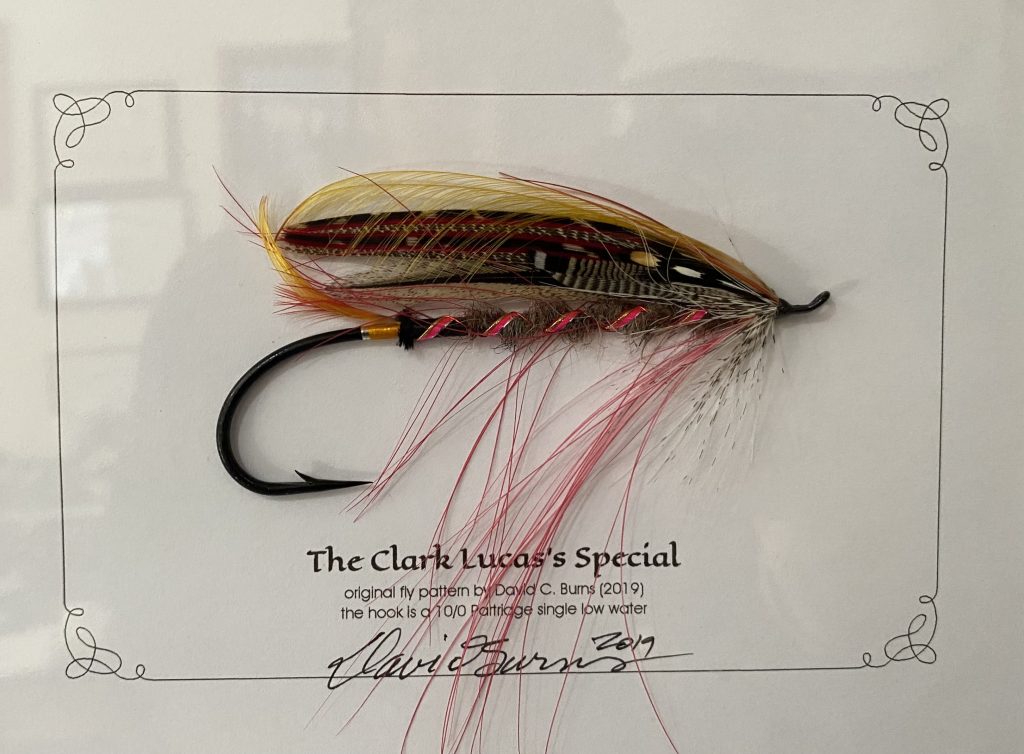 What is your favorite fly to tie? To fish?
Lady Caroline. Lady Caroline.
What is your favorite memory from your times on the water?
A few. 1. Hooking into horses between white capped waves from the wind on Henry's Lake off the cliffs of Kinney Creek or near Hybrid Hole #1. 2. A steelhead hooked on a Lady on the main edge of the Dynamite Hole and 4 jumps in the line was still stripping out. Ripped off the fly ribbing and spit the barbless Lady and kept cartwheeling! 3. Almost losing a shooting head and running line in the Little Salmon running at 6,000 CFS on a Silver & Black Spey fly I designed. Thank God the 10# tippet broke!
You've had a long list of contributions to steelheading, fly tying and two-hand casting. How would you describe your legacy to the spey community?
That's a damn good question. I'm just a featherbender. And I'm addicted to the hookup, but, at the same time, I hate the hook up because it hurts the fish.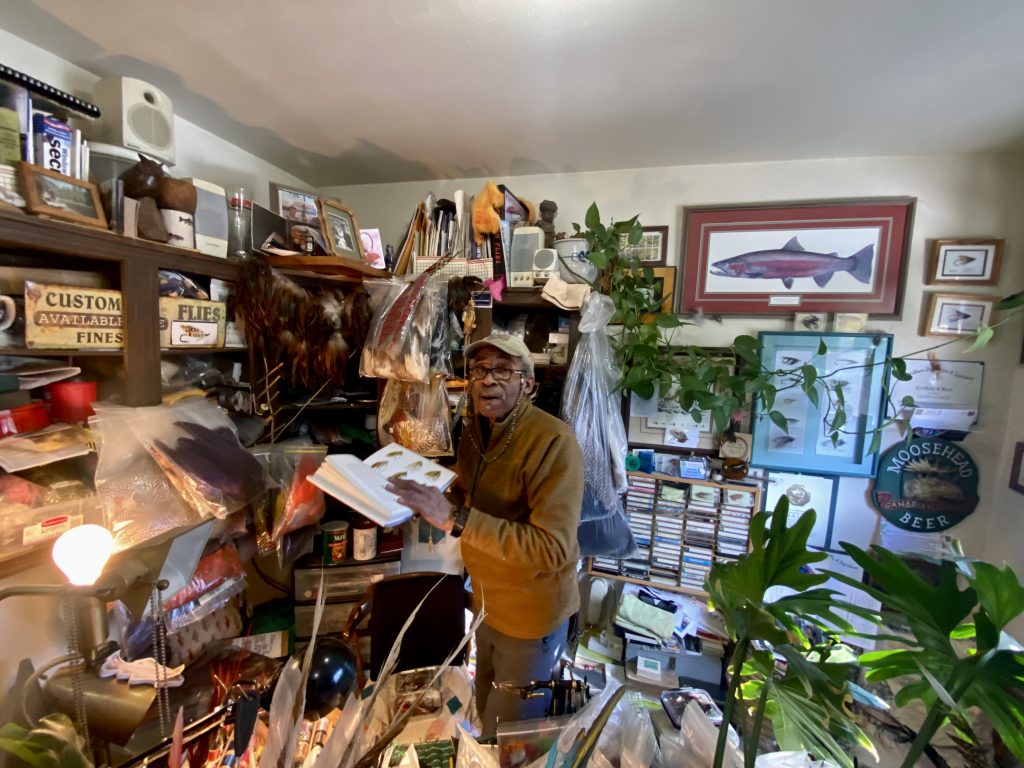 What is it going to take to conserve wild fish?
Access is killing our fisheries. Think of all the roads that run alongside our rivers and their impacts on the fisheries. The easiest way to build a road is to follow a creek, but you've got to think about how you improve water quality with that road there. It comes down to a line officer putting down the water quality as a priority objective. It's all about identifying your priority management objectives.
We're talking about riparian habitat. The management or lack of management of the riparian areas. The natural versus man-caused effects of fire. We've all seen and read the effects of dams, restricting flow and affecting nitrogen in the waters. I don't know how you're going to get around the influence that the dams have.
I believe in conservation, with the dams and without the dams. It goes back to my NEPA days, I need to know all of the effects. Indirect, direct, cumulative. We need to know the cost of things, and it's much more than just the expense. We need all the data and we need the monitoring.
When you look at a wild fish, they're always in the current, moving, resting and then back into the current again. I mean, hatchery fish grow up in a pond. How are you treating the spawning habitat? The riparian area? Everything's compared to the wild fish. There's a trade-off there. They're up there. (Points to ceiling.) And if they're up there, how are you treating them?
Who's carrying the torch? Who's carrying on the tradition but you also feel is advancing salmon and steelhead flies?
Marty Howard. That's a fly tyer right there. He's got all the techniques but he's working with materials in innovative ways and making the flies do things they've never done.
What does a perfect day fishing for steelhead look like? Paint us a picture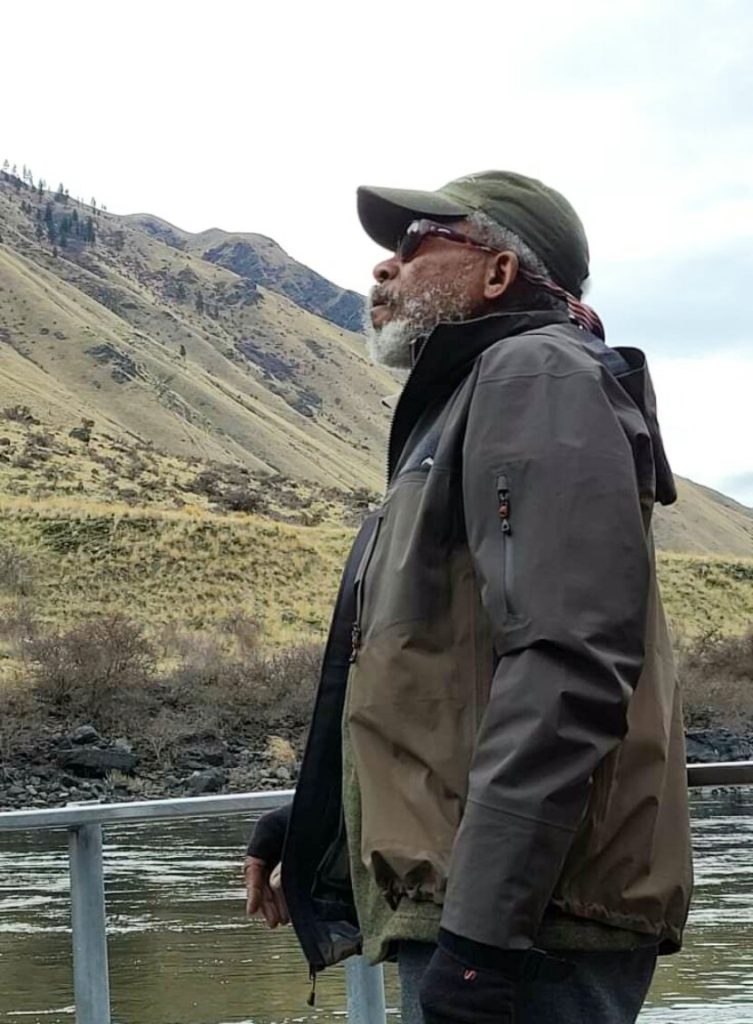 OK. It's a half-mile of river A turn above so it's shallow on my side, deeper on the far side, with a wall on the far side. It's a long gravel bank that sweeps into a turn. Somewhere at the end of the run, there's a bend, and after the bend, the river widens up and there's a big hole. So you set it up, and you have to blast a big cast across the swift water, but getting down, so it sweeps down and then across into the slack. Man, I'd want it all. Gimme' a run into a riffle into a pool into a bend into a boulder. That's right about when you get the adipose salute (raises middle finger, directs at the ceiling). That's the addiction, right there.
What are your plans for the next five years?
Take it one day at a time and enjoy the call of my master, Renzetti, enjoying Farlow & Hardy Salmon Flies, page by page.